Discover Your Sales Funnel with Free Looker Studio Template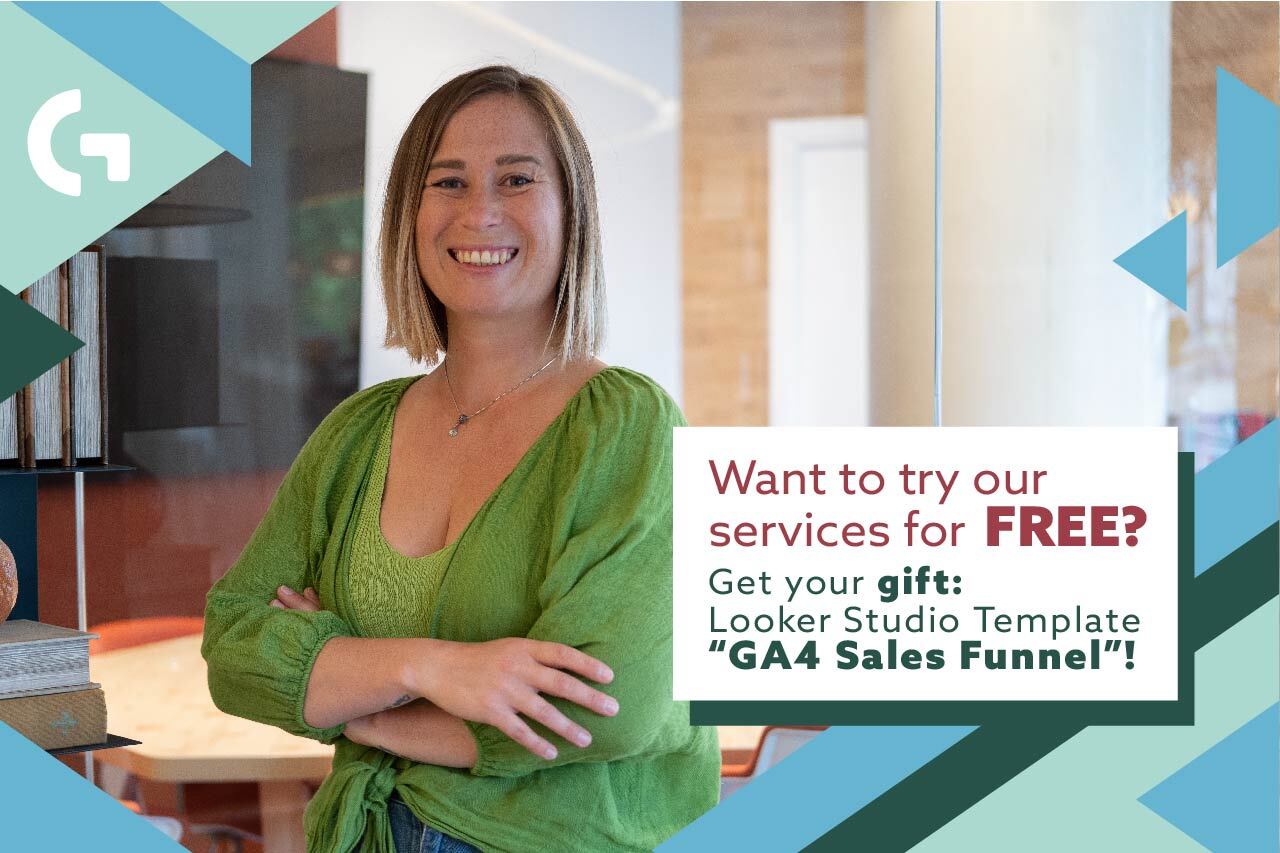 If you are an owner of an ecommerce store, being aware of your sales funnel is an essential thing for your business. A sales funnel enables organizations to see how well each step of the sales process is working and to make adjustments as needed. This helps ensure efficient use of time and sales resources. Pushing customers through the sales funnel creates useful feedback. If you don't know your sales funnel yet – keep reading this article!
I know how uneasy it could be to trust and buy an IT product. There are no guarantees of what you will get and whether it will function or not. So we have prepared a FREE Looker Studio report template, so that you could know how our templates function.

It is easy to get it and the only condition is to subscribe to our monthly newsletter. Just enter your name and email, and that is it!

If you are interested in this template's video overview, here it is:

Desktop page view
This is the first page of our dashboard and it is made to be used on the computer. Firstly, we see here the report's main KPIs in the section Purchase journey by event count. Consequently, here we have Session Start, Users View Products, Add to cart, Add payment info, Purchases and Total Revenue. Then I've placed a beautiful sales funnel under KPIs section and, followingly, a table with items data. It contains data about brands, categories, item names and the metrics like items views, items added to cart, items checked out, items purchased and item revenue. 
Mobile version
This is how the mobile page looks like. It contains exactly the same items and in exactly the same order but the only difference is the aim of use – this page is easy to view on the phone.
Making a copy
To use this dashboard template, you need to make a copy of it first of all. When you click three dots in the top right corner, then "Make a copy" you will have an option window where you can change a new data source and that's what you really need to do to have your data in the report.
Primarily, you will see that the sales funnel doesn't work but that is not a problem – you just need to give a consent, so click "Allow".
You may have missing data in some of the fields and it is very normal, do not worry.
Fixing missing data
Basically, there are filters applied to certain elements of this report template. Missing data issue appears in this dashboard because of names of events in the dashboard (used in the filters) and in GA4 account that do not match. 
Let's create a new page, add a new simple table and choose event name as a dimension and event count as a metric. This table allows us to see how our event names are actually called. Check here the names and go to Resources – Manage filters and now you and edit the names of the events according to the table. For example, one of the filters was for the event "view item" but on the website it is used as a "visited store" and you need to update it accordingly to your website event names.
*** 
It is that easy! Hope you liked this article! Subscribe to our monthly newsletter and get this Looker Studio template for FREE!