Automate marketing and sales reports with Gaille Reports on Google platform base
See the picture of your marketing in real time
Looker Studio template store
Save your time and use our Looker Studio template in your work.
Dashboards are splitted by category and data sources: e-commerce, SEO, social media, paid search reports, special dashboards.
The process is easy and fast. You will get your dashboard in couple of clicks.
Order your custom Looker Studio dashboard
We bring data from Google Ads, SEO platforms, Facebook Ads, etc. to one place.
Prepare data for visualization: clean and organize it.
Create an easy-to-read and useful dashboard in Looker Studio where you have all your data together with access to the link.
Learn how to work in Looker Studio
A practical guide for Looker Studio, a powerful and easy-to-use tool for data visualization. This Gaille Reports course is for you if you open Excel at least once per week and spend your working hours on tasks that could be automated.
6,5 hours of practice content that can save hours of your routine work.
Gaille Reports | Online Course
Looker Studio practical guide
Course for digital marketers, PPC, SEO, and SMM specialists where you learn data storytelling and create your first interactive dashboard in Google Looker Studio for your portfolio.
Know more

Gaille Reports video tutorials
Practical materials about Looker Studio, Google Sheets formulas, and report automation.
Check the playlist Looker Studio Lessons.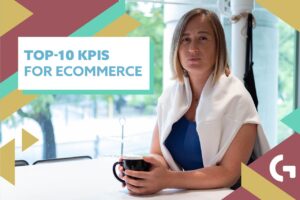 "So, Google Analytics 4 is a big mess…I don't understand...
Read More